There are many varieties of hot tub shapes and types available. Among the most popular are the inground hot tubs which are secured in the ground with built-in drainage functions. The benefit of draining and cleaning the inground hot tub compared to the above-ground hot tub. is a matter of preference but some prefer those that are built into the ground and provide a stable structure that doesn't need to be moved.
The benefits of in-ground hot tubs are numerous because of how they are maintained and installed. The most lucrative feature of the in-ground hot tub is that they are operational in all seasons, unlike the above-ground tubs that normally cannot be operated in the winter due to the lines freezing that feed into the hot tub. In-ground hot tubs offer heated underground lines that have insulation if installed in a region that has the need for it.
In-ground hot tubs offer desired details that are often overlooked with an above-ground model as people are under the impression that above-ground models are fully functional throughout the winter season. If you are in the market for an in-ground or above ground hot tub you will want to fully research the benefits of each and decide which type would be the best fit for you. Refer to Better Homes and Gardens article, Planning for a Spa,for further assistance making your decision.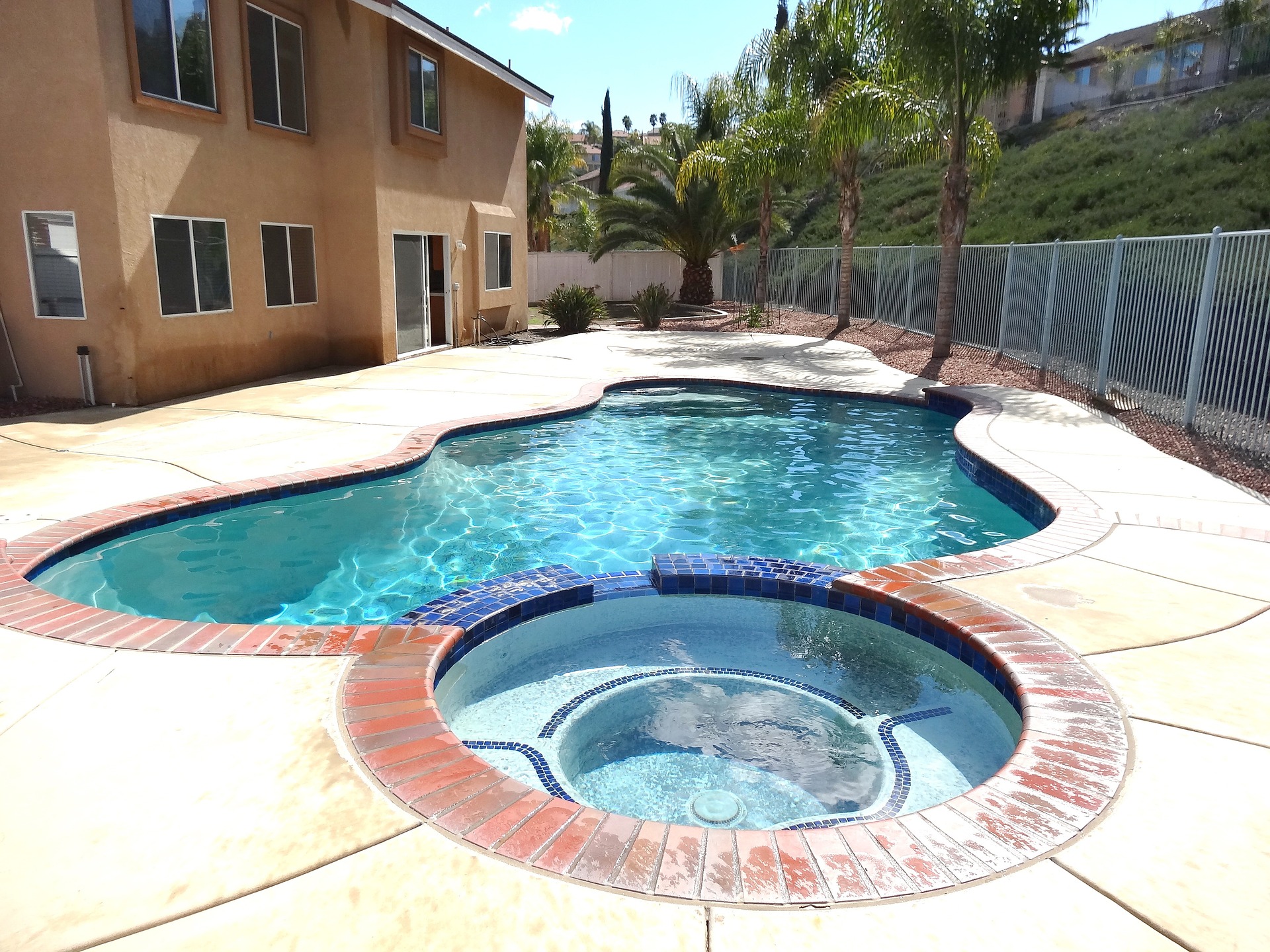 The above-ground hot tubs also come in a large selection of shapes and sizes just as the in-ground hot tubs. With the exception of the built-in insulation and being all-season operational, they are basically the same.
Whether you are looking for an in-ground hot tub or otherwise, there are a variety of distributors that are happy to assist you in answering your questions to help you determine which tub is best for you. Be sure to research all aspects of both types. For more informational tips on purchasing a hot tub see our previous post, Top Tips for Buying a Hot Tub. If you live in an area that doesn't experience extreme cold, there's likely no need for you to go with an in-ground model unless you prefer the look of that model. If that's the case the only way to achieve that look is to actually have an in-ground hot tub installed.