You have been working a long, hard day and you only have one thing on your mind: a nice, warm and relaxing soak in your hot tub. However, you come home, get comfortable and step into your hot tub only to find a low water flow. You may not realize this but this is a common problem with hot tubs and you are not alone in facing this predicament. The good news is, the solution to this problem can be very simple. With this in mind, let's look at why your hot tub may have a low water flow and explore some solutions for fixing it.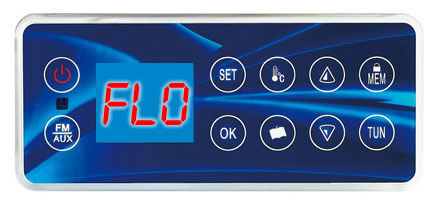 Does Your Filter Need to be Cleaned or Replaced?
One common issue that can cause low water flow in hot tubs is an old filter. It is important for you to check your filter for any signs that it needs to be cleaned or replaced. Perform this basic function and see if it takes care of your hot tub's water flow issue. If you are still experiencing problems, have no fear. There is still more you can try.
Have You Checked Your Pressure Switches?
Another thing you can try to troubleshoot to find out why your hot tub has a low water flow is to check your hot tub pressure switches. If you see that your pressure switch could use replacing, there are many fine options available to you. One such option that is a quality pressure switch at an affordable price is the Balboa 30408 pressure switch. Try replacing your pressure switch to see if it will fix your problem of low water flow.
Are You Keeping an Eye on Your Water Level?
If your hot tub is experiencing low water flow, you may also want to pay attention to where your water level is. This can have a major effect on your water flow. Checking that your water is at the right level can help ensure that you maintain an optimal water flow and further increase the enjoyment of your hot tub.
Is Your Pump Running?
As another troubleshooting consideration, be sure to check your pump to make sure it is running correctly. If your pump is not running as it should be, it is likely related to voltage. Too much voltage or no voltage at all can lead to serious problems. Exercise caution as you explore the possibility of voltage related issues and bring in a professional if necessary.
Have You Checked Your Jets?
It would also be beneficial for you to check your hot tub's jets. Make sure that nothing is inhibiting the flow of your jets and preventing consistent and optimal water flow.
Conclusion
Trying these different tips for troubleshooting your hot tub's water flow can help you make sure your tub continues to run as it should for optimal enjoyment to you. If the problem continues to persist, be sure to let us know. The enjoyment of your hot tub is our business and we will do everything we can to help you get it working well again.