After you have purchased a hot tub and become an official hot tub owner, you will want to start thinking about which hot tub accessories will enhance your experience. There are a variety of accessories that are on the market you can choose from. See our previous post, Hot Tub Options for Any Lifestyle to assist you in your options.
Hot Tub Cover
The hot tub accessory that should be on the top of your list is a hot tub cover. Even if your hot tub is located indoors, it is still a vital accessory to purchase. There are a couple of reasons you'll find it valuable: it keeps the heat of the hot tub from escaping and it keeps out debris and dirt.
You can choose either a soft cover or hard cover depending on your hot tub location. You'll want to use a soft cover if your tub is located indoors where there is not likely large debris that could tear it or extreme weather temperatures that require insulating. A hard-cover would be a better choice for hot tubs located outside where it is vulnerable to debris and sticks that could rip a soft-cover. There could also be times that small animals will walk across the cover or children that don't know the dangers involved, making a hard-cover the choice to protect them from an accident. See Swim University's post on buying and caring for your cover.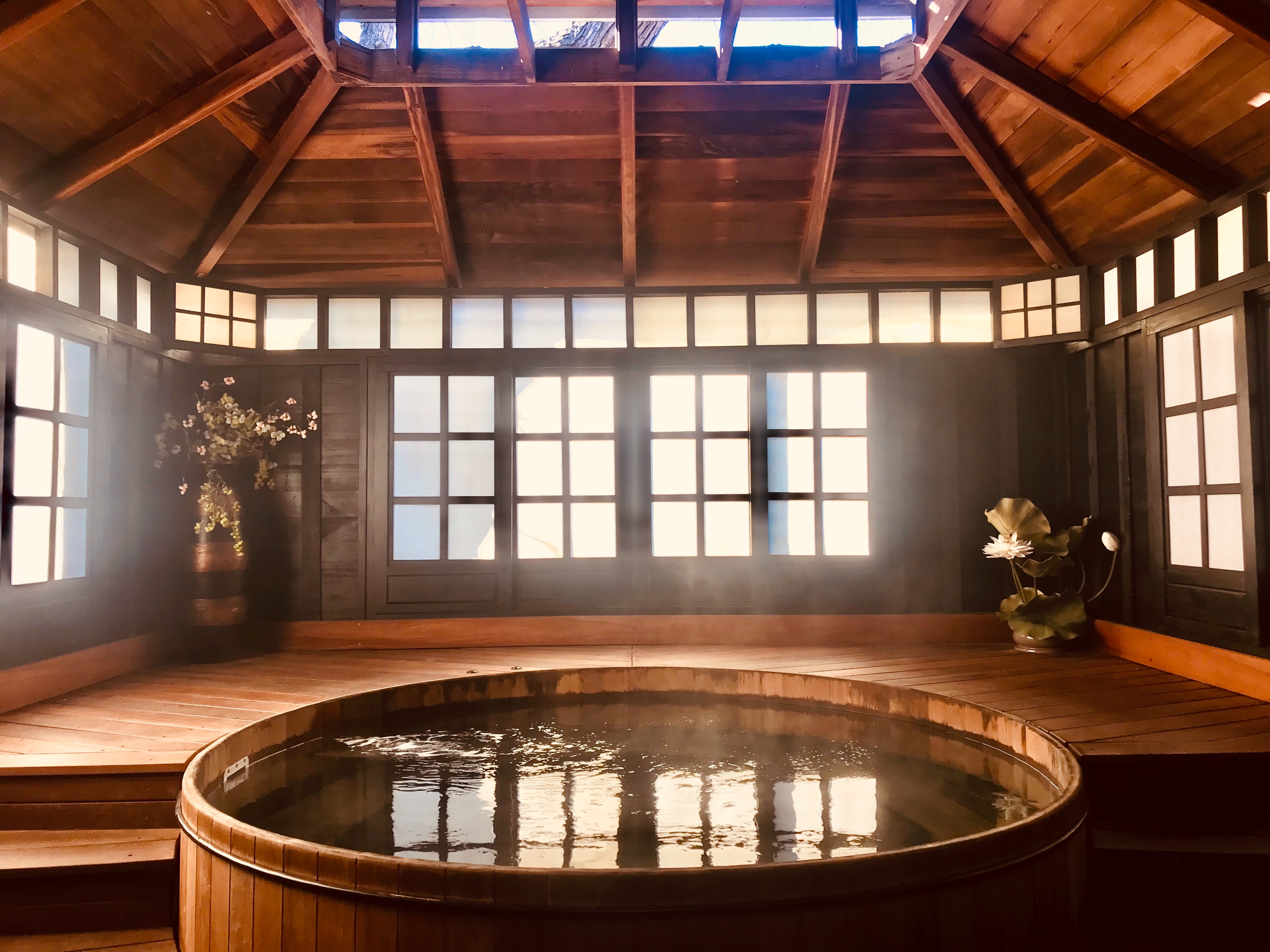 Sidebar
A sidebar is a must-have for those who like having beverages in their hot tub but don't want to have to hold them. Setting them on the side can lead to unwanted spills. Sidebars are made to adhere to the shape of the side of the hot tub. This keeps the drinks within your reach yet out of the way.
Oil Absorber
This accessory is for those who are not big fans of frequent cleanings. This is an especially helpful tool after there's been a lot of frequent use of the hot tub because of its ability to pull the lotions and oils from the skin that get brought in and leave a dirty scum that clings to the walls.
Hot Tub Pillow
This is definitely an accessory that adds comfort to your soak. When you are trying to relax it acts as a barrier between uncomfortable wood or plastic against your head and neck area. Look for a pillow that has suction cups to prevent sliding into the water and allows it to remain a soft headrest.
Whatever purchases you make to add to your hot tub experience will only improve your hot tub time. Think about the things that you wish were different about your hot tub unit and then check with your dealer or search online to find the accessory that is available to modify your hot tub.