The medical community can be credited with boosting the appeal of hot tubs. Their acknowledgment of the benefits that soaking in a hot tub for 15-20 minutes can bring, has made them increasingly desirable. The popularity of hot tubs continues to soar along with the options that are available for the type of hot tub that you purchase. There are options that can accommodate any budget.
Hot tubs were once very limited in the variety that was available. They were considered a luxury that only the rich and famous could afford to have in their homes. Luckily, today that is no longer the case. The cost has decreased and with the prices more reasonable there are more options to adjust to any taste and/or price range.
When hot tubs first came out, they were built into the ground, usually with a swimming pool, or they were so huge and bulky that they required a great deal of room to fit into your deck or home. At one time, the average American couldn't afford the installation, maintenance, or the increase in their electric bill. Today there are many options that didn't exist before. See Retirement Living's article of the top hot tub options for 2020.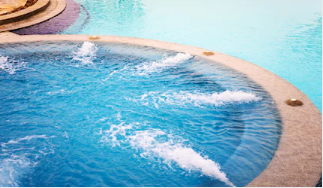 The variety of options range from style and size to the amount of room needed to accommodate it. Having a spa included when having a built-in swimming pool installed on your property is still popular. The different designs and ornate decorations can be added to make the area a unique retreat getaway.
Hot tubs, which are different than spas because they are free-standing units, are available in a wooden paneled tub, fiberglass, traditional, and even kits that allow you to build it yourself. You also have the choice of a portable hot tub or solar powered for those that don't want the higher monthly electrical expense.
Portable hot tubs are popular with people that have a summer place (even a campground). This option is great for those who have a lifestyle of traveling. They are inflatable and can be a source of stress relief and relaxation on the go. If you are worried about the room it would take up in your home as a permanent fixture, then this is definitely an option to consider. Refer to our previous post, Inflatable Hot Tubs: Luxury on the Go, for more information.
There are kits that you can order online. Some companies supply only the patterns and a list of the supplies that you will need. Other companies will ship everything including the materials directly to your house.
No matter what options you are searching for in your hot tub purchase, there is a manufacturer out there who will make it for you. Customize your experience to fit your lifestyle and enjoy!